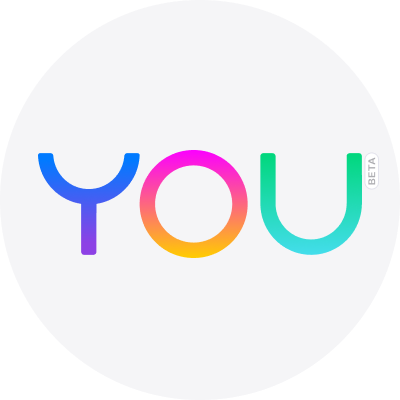 You.com
The AI Search Engine you control.
About
You.com
, founded by top AI research scientists, is a revolutionary AI chatbot and search engine.
You.com
uses a Large Language Model (LLM) to deliver personalized responses to queries with human-like replies. Its AI tools YouChat, YouCode, YouWrite, and YouImagine, provide efficient web search, content and image creation, and code generation. With advanced machine learning,
You.com
streamlines answers to complex questions, aids in tasks, and supports research with citations and up-to-date information, enhancing productivity and saving time.
A mix of early tech adopters, engineers, scientists, developers and marketers.

65% male, 35% female, average age of 18-44.

11% based in the US. Other top 5 Geos include Brazil, UK, and Germany.
Start advertising with this publisher.
Available Channels
Native
Contact for pricing

Native

You.com/YouChat — In-Chat Native

Highly viewable native ad

You.com/YouChat — In-Chat Native

Highly viewable native ad

Contact for pricing

Native

You.com — All Tab/YouCode

High-intent native ad

You.com — All Tab/YouCode

High-intent native ad