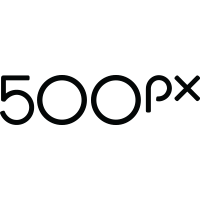 500px
About
500px is where photographers go to share and promote their best photos. The platform is community-driven and cares about giving photographers credit and recognition for their work.
Native campaigns on 500px let you reach a community of passionate photographers as they share their work and get inspired.
Audience
Reach millions of photographers with campaigns on 500px.
Age
The 500px audience is a younger demographic immersed in tech.
Location
500px reaches a global audience from 195 countries.
Past Sponsors
Slack, MOO, and other creative companies run campaigns on 500px.
Available Channels
Native
Advertise your product or service to creative photographers with native campaigns on 500px.
Tips
Designer
Know you need to reach designers with your campaigns but running low in the idea tank?
Consider Contextual Ads
The world's moving on from advertising exchanges and deep targeting. Reach audiences with contextual advertisements.
Consider Dedicated Email
Verified audiences are hard to find online. Dedicated email sends are a great way to reach passionate designers.
Borrow Our Best Ideas →