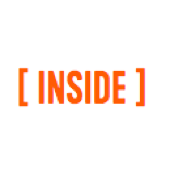 Inside
500,000+
Unique Subscribers
About
Inside is a network that crafts, curates and delivers 50+ topical email newsletters that are packed with the trends, news and links subscribers need to be ahead of the curve. From Bitcoin to VR to cloud computing, there's an Inside newsletter for everyone.
By delivering the news in a unique "presidential briefing" format that's designed for busy people, Inside maintains industry-leading email open rates and massive organic growth.
Audience
Inside's newsletters reach thousands of curious and engaged tech-savvy users including developers, marketers and executives.
Seniority
81% of Inside's subscribers are director-level or higher.
Location
Over 90% of subscribers live in the United States and are concentrated in major metro areas.
Past Sponsors
Jamf, HelloSign, and Oracle reach tech audiences with Inside newsletters.
Available Channels
Sponsored Content
Take advantage of Inside's full subscriber list with fully customizable and 100% SOV sponsorship. Use an HTML template or lean on Inside's content team for editorial support.
Email
Inside has dozens of tech-focused newsletters that dive deep into Security, Apple, VR & AR, Bitcoin, and much more. Bundles let you reach your target audience at scale and across niche interest categories. Contact us for sponsoring specific newsletters.
Tips
Technology
This audience is always looking for new solutions to their technical problems. If you can convert them, they'll undoubtedly tell their friends and coworkers about your product. The thing is, knowing where they came from isn't always straightforward.
Consider your customer journey tracking
This audience is curious, but they aren't necessarily going to rush to sign up for your services and products. Educate them. Then evaluate their conversion paths.
Consider unique offerings
Deals and other incentives are unlikely to drive much demand up front. Focus on building awareness.
Start Stealing Our Best Ideas →