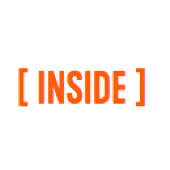 Inside
Real news, curated by real humans.
225K+

Active Subscribers

38%

Open Rate

.5 - 1%

CTR on Ads
About
Inside is a network of business and tech newsletters packed with the latest news and trends. With over 50 topical email newsletters, Inside has something for everyone.
Curious and engaged tech-savvy users that include founders, executive, and professionals in the development, sales, marketing, and finance industries.

Average age is between 24 and 45 years old. 84% of users have an annual household income of $150K+. 60% male & 40% female.

Malwarebytes, Secureframe, Indeed, Rocket Mortgage.
Start advertising with this publisher.
Available Channels
Email
Inside has dozens of tech-focused newsletters that dive deep into Security, Apple, VR & AR, Bitcoin, and much more. Bundles let you reach your target audience at scale and across niche interest categories. Contact us for sponsoring specific newsletters.
Contact for pricing

Email

Dedicated Email Takeover

Half-send or full-send

Dedicated Email Takeover

Half-send or full-send

$10,000

Email

Newsletter Suite Sponsorship

Brand promotion across 10+ newsletters

Newsletter Suite Sponsorship

Brand promotion across 10+ newsletters

$15,000

Email

Targeted Newsletter Sponsorship

Brand promotion to newsletters of your choice

Targeted Newsletter Sponsorship

Brand promotion to newsletters of your choice