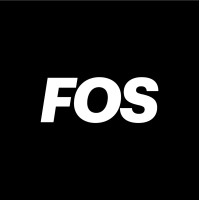 Front Office Sports
The business of sports.
890K

Daily Newsletter Subscribers

45%

Open Rate

2MM

Annual Active Site Readers
About
Front Office Sports (FOS), is a media brand that covers the business side of the sports industry through a network of newsletters. FOS keeps business professionals up to date with news and actionable insights.
Tech-savvy readers interested in health & fitness, finance, travel, food & beverage, and more. 40% work in the sports industry. 18% work in brand & marketing. 10% work at tech startups.

Users' average age is 39 years old. 71% male & 29% female.

88.5% US. 10% Canada. 1.5% UK.

1Password, SiriusXM, Bestow, Blockchain
Start advertising with this publisher.
Available Channels
Email
Contact for pricing

Email

FOS Daily Newsletter

AM & PM editions

FOS Daily Newsletter

AM & PM editions