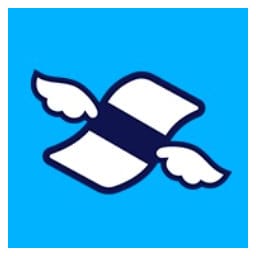 Finimize
650K
Newsletter Subscribers
About
Finimize provides live news on financial markets, written by their own experts, from top financial institutions. With Finimize, you can learn about any investment topic in just minutes, read updates and expert analysis on markets and cryptocurrencies, see community reviews on investment providers, and much more.
Audience
From entrepreneurs to finance pros, creatives to lawyers – Finimizers are a diverse group of young professionals.
Location
Finimize's audience is mainly US based with 550k US subscribers.
Past Sponsors
RadPowerBikes, The Motley Fool, Wise Bread.
Age
Content is directed toward people in their 20s and 30s seeking financial advice.
Available Channels
Email
Finimize's newsletters cover the three biggest financial storeis of the day. Sponsors receive a customized message in each header which clicks out to a custom evergreen sponsor page on Finimize. Sponsors also receive a dedicated paragraph at the conclusion of the newsletter.
Tips
Technology
This audience is always looking for new solutions to their technical problems. If you can convert them, they'll undoubtedly tell their friends and coworkers about your product. The thing is, knowing where they came from isn't always straightforward.
Consider your customer journey tracking
This audience is curious, but they aren't necessarily going to rush to sign up for your services and products. Educate them. Then evaluate their conversion paths.
Consider unique offerings
Deals and other incentives are unlikely to drive much demand up front. Focus on building awareness.
Start Stealing Our Best Ideas →