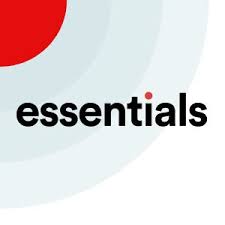 Essentials News
Discover what the most trusted industry experts are reading.
800k

Active Subscribers

35%

Open Rate

1%

Guaranteed CTOR with 3+ week buyouts
About
Essentials packages the best stories & ideas from the most trusted sources online in a series of high-impact weekly newsletters.
20% of readers are C-level & VP decision makers at large corporations, start ups, and enterprise SaaS companies.
Available Channels
Email
Essentials newsletters sponsorships reach about 1M engaged users. Sponsorship includes a native ad placement that can run across all newsletter verticals, or within one of the 8 "families" including the Future of Money, A.I., and Crypto.
Contact for pricing

Email

Takeover Newsletter Sponsorship

Reaches the full Essentials audience. Sent Daily.

Takeover Newsletter Sponsorship

Reaches the full Essentials audience. Sent Daily.

Contact for pricing

Email

A.I. Newsletter Sponsorship

Sent Daily

A.I. Newsletter Sponsorship

Sent Daily

Contact for pricing

Email

Future of Money Newsletter Sponsorship

Sent Daily

Future of Money Newsletter Sponsorship

Sent Daily