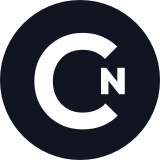 Coin Network
Targeted cryptocurrency ad network.
350M+

Monthly Impressions

0.20%

Average CTR

20+

Premium Publishers
About
Coin Network, is a self-serve portal with exclusive access to curated inventory across premium crypto publishers through your BuySellAds account.
Coin Network reaches cryptocurrency audiences across premium websites.

Reach audiences on 29 premium cryptocurrency websites with a single campaign.

Target global audiences or specific countries such as the United States or Russia.

Display campaigns require ad creative in multiple sizes.
Start advertising with this publisher.
Available Channels
Display
Premium display ads placed above the fold across popular cryptocurrency publishers.
$6 CPM

Display

Premium Display (ATF)

728x90, 970x90, 300x250, 320x100

Premium Display (ATF)

728x90, 970x90, 300x250, 320x100