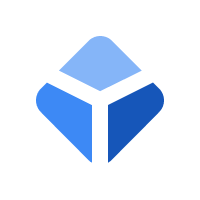 Blockchain
2.5M+
Monthly Unique Visitors
About
Blockchain is the world's leading digital currency wallet and software platform for digital assets, powering more than 200,000 transactions every day.
Marketers can reach passionate, engaged cryptocurrency audiences on Blockchain through display and native campaigns.
Audience
Blockchain is visited by millions of cryptocurrency adopters each month.
Age
Most of Blockchain's visitors are between the ages of 18 and 54.
Location
Blockchain's audience is global.
Gender
A significant majority of Blockchain's audience is male.
Available Channels
Display
Reach passionate cryptocurrency adopters with display campaigns on key pages of the Blockchain website.
Tips
Crypto Audience
Folks are going to be skeptical about what you're offering them in your placements.
Consider your value proposition and offerings
Building trust upfront means being consistent in your messaging. Be crystal clear about your value proposition and what you offer.
Think about customer journeys
It takes an average or 8 brand exposures before someone converts to a customer. Expect journeys to vary from customer to customer.
Start Exploring Our Best Ideas →